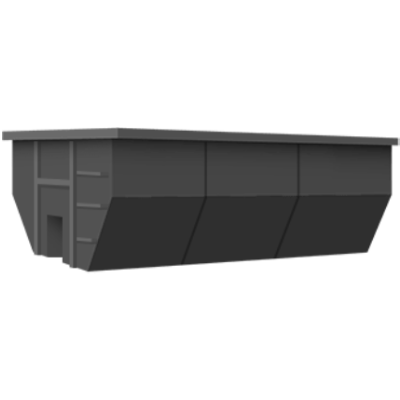 Size: 22x8.5x4.5
Days: Up to 10 Days
Rent Time Extension: $15/Per Additional Day
Ton(s): 4 Included
Extra Weight: $65 Per Additional Ton
Description
The dimensions of a 40-yard roll-off dumpster are 20 to 22 feet in length x 8 feet in width x 7 feet in height. Its volume capacity is 40 cubic yards of disposable material or about 14 to 15 pickup truck loads. Its weight capacity is 8000 pounds.
A 40-yard dumpster is the largest dumpster being offered by rental companies. The placement location of this dumpster should be an open area 30 feet long and 10 feet wide.
This type of dumpster is usually seen at commercial construction sites where it requires a maximum amount of waste volume. This can be difficult to use in residential properties because of its 8-foot-tall sides. With this type of container, large amounts of debris through renovations or new builds can be disposed of.
40-yard dumpsters can hold roughly 18 full-sized couches or refrigerators.
CFL Dumpster rentals offer a sensible solution to any disposal needs. Many dumpster sizes vary in dimension and volume. It is thus important to choose the right size of the dumpster depending on the amount of debris you are disposing of.