Dumpster Rental Tampa Florida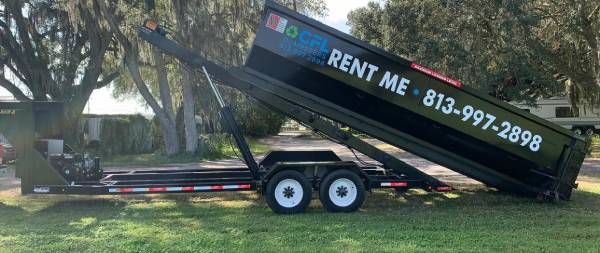 Central Florida Dumpsters offers Fast and relaible Dumpster Rental in Tampa, Florida. We have a variety of sizes for any size job or project. Use Dumpster Rental Tampa, for Remodeling, roofing, yard clean up, Junk removal and more. We offer Commercial and residential Dumpster Rental Services as well as Temporary Dumpster Rental in Tampa. We also Offer Dumpsters for Hurricanes and storm Clean up crews as well as Government applications.
Junk Removal Dumpster Tampa
As a Do-it-yourself Junk removal Company we understand that Junk can pile up quickly and unintentionally. Junk removal can be a daunting task. You may not be sure where to start, and That's OK! We have a Fast and Easy solution, a Dumpster Rental. Our dumpsters have an easy open door at the rear, you can simply open the door, walk your junk into our roll off dumpster and call when finished so we can haul your junk away. Junk Removal in Tampa has never been easier. We remove all types of junk like old washing machines, wood, old carpet, flooring, furniture, metal, big yard sculptures, and more. When you want to remove junk easily give us a call, we are always ready and able to help provide a dumpster rental Tampa for your junk removal Tampa needs. We also Service Brandon, Riverview and Surrounding areas.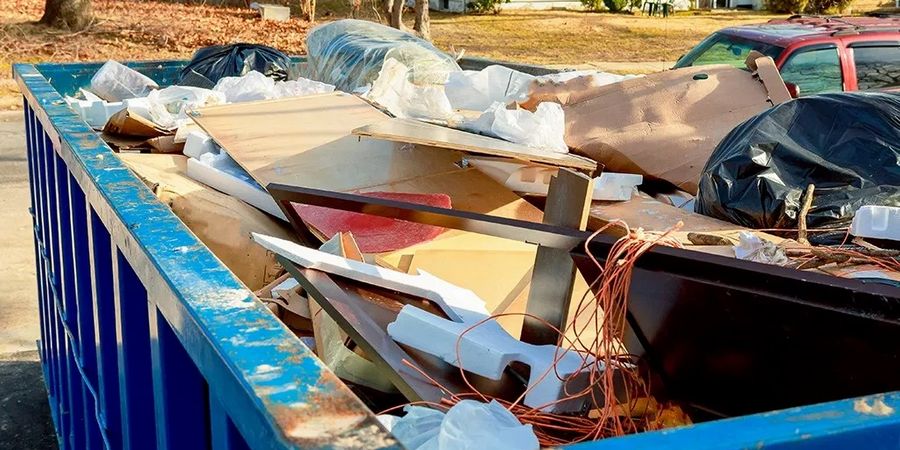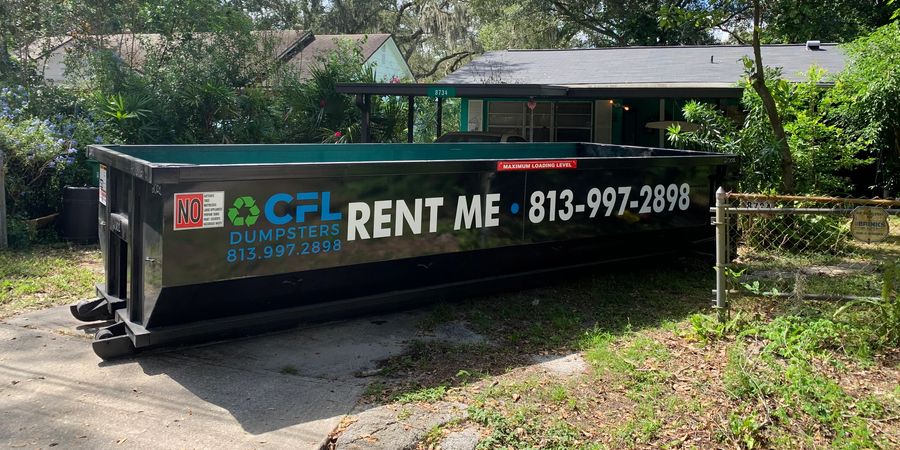 Fast and Reliable Dumpster Rental in Tampa
Our Dumpster Rental Tampa, Fl is a fast and easy way to get rid of a lot of trash fast. Our Roll Off Dumpster Rentals Tampa can and have been used on Construction sites, for commercial stores, Remodeling projects, junk removal, roofing, foreclosure clean outs as one-time use or multiple time uses.
If you need a construction dumpster we carry larger sizes such as the 20 yard and 30 yard dumpsters.
A construction dumpster is a must on a job site. We offer competitive rates as well as fast and reliable dumpster rental service. We Also offer Dumpster Rentals in Brandon, Florida.
Why Choose CFL Dumpsters?
We understand that when you need an exchange, you need it fast. The Work-flow sometimes depends on the availability of Dumpster Space, That's why we strive to Get to you the same day when you call for an empty roll off dumpster switch. Be sure to call before 11am for same day Dumpster Service.

Junk removal Tampa, If you are removing junk, sometimes one dumpster wont do it and that's OK. Just give us a call and we will bring you an empty dumpster rental and haul away the full one.
You can count on us to service your dumpster when we say we will. Being a locally owned and operated Dumpster Rental Company, we understand the need for reliable service to our clients. We strive to offer the most reliable service to our clients.
Family owned and operated, No brokers here! When you call you will get a live person on the other end of the line, not an automated systems. Our Representatives will help you pick the right size dumpster for your job, answer questions and make sure we have the correct information to deliver your dumpster promptly.
Locally Owned and Operated

We live and work in Tampa Bay, we love our community and that rolls over into our work and servicing our clients. We wanted to provide the best and most friendly Dumpster Rentals in Tampa Bay.
Your Junk Hauled Fast

Junk Removal Can be daunting, but not when you go with CFL Dumpsters. Once youre done loading up your junk removal dumpster give us a call and we will haul it away within 24 hours.
Professional

Professional staff and haulers on call everyday. When hauling and dumping your junk, trash and construction debris we do it safely and responsibly. We Take all of our full dumpsters to the appropriate land fills and recycling centers.
Tampa Dumpster Rental - Resources and Links

Alderman's Ford Solid Waste Facility
9402 County Road 39
Plant City, FL 33567

Solid Waste Facility

- Appliances & Bulky Items

- Paint & Electronics

- Recycling Drop-off
Falkenburg Road Yard and Wood Waste

350 N. Falkenburg Road
Tampa, FL 33619

- Yard & Wood Waste
Hillsborough Heights Solid Waste Facility
6209 County Road 579
Seffner, FL 33584

Solid Waste Facility

- Appliances & Bulky Items

- Household Hazardous Waste

- Paint & Electronics

- Recycling Drop-off
Northwest County Solid Waste Facility

8001 W. Linebaugh Ave.
Tampa, FL 33625

Solid Waste Facility / Transfer Station

- Appliances & Bulky Items

- General Trash

- Paint & Electronics

- Recycling Drop-off

- Yard & Wood Waste
Sheldon Road Household Hazardous Waste Facility
9805 Sheldon Road
Tampa, FL 33635

- Household Hazardous Waste
13000 U.S. Highway 41
Gibsonton, FL 33534

Solid Waste Facility / Transfer Station

- Appliances & Bulky Items

- General Trash

- Household Hazardous Waste

- Paint & Electronics

- Recycling Drop-off

- Yard & Wood Waste
15960 County Road 672
Lithia, FL 33547

- Landfill
16180 West Lake Dr.
Wimauma, FL 33598

Solid Waste Facility

- Appliances & Bulky Items

- Paint & Electronics

- Recycling Drop-off
Information and Resources for landfills and transfer stations. We always Dump our trash responsibly.

Tampa Landfill Info
Frequently Asked Questions