CFL Dumpsters - Dumpster Rental Services
Deal direct with a family owned and operated company. Fast and reliable service every time. From junk removal, construction, roofing, concrete, dirt, remodeling, roofing waste, roofing tiles and yard clean up there is no job to big or too small for our dumpsters. We also provide Dumpsters for Hurricane and storm clean up. Call before 11 am we can Usually offer Same Day service for drop-offs, pick-ups and switches. We offer Dumpster Rental Brandon and surrounding areas. We service all of Hillsborough county at this time. Compactor down? We offer Compactor services, from temporary compactor replacement to hauling.
We Take Just About Everything
Some examples of the junk we haul away include
Refrigerator Disposal

Garbage Removal

Mattress Disposal

Foreclosure Clean Outs
Construction Waste Removal

Yard Waste Removal

Trash Removal

Appliance Removal
Television Disposal & Recycling

Furniture Removal

E-Waste Disposal

Hot Tub Disposal
Rent a Dumpster as Easy as 1.....2.....3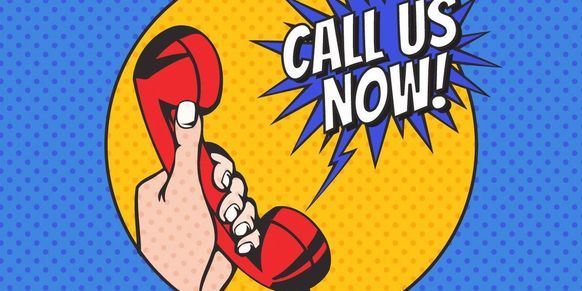 Call and Get a Quote

Give us a call 813-997-2898 for pricing and availability. Also we get details on your project, where you would like the dumpster set up, length of rental time and any other details about your project.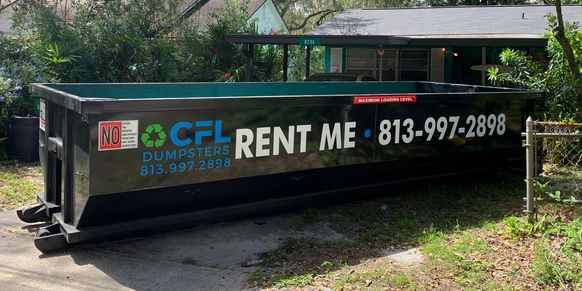 Pick a Dumpster Size
Speak with someone about the right size dumpster for your job, Schedule it, and make payment for your dumpster rental service.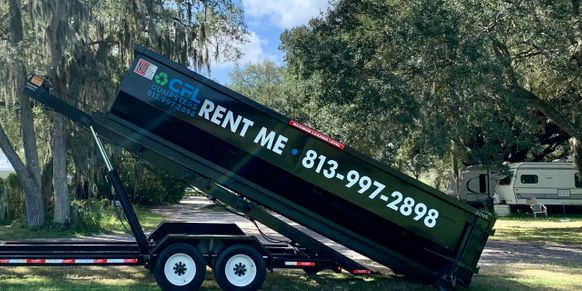 We Deliver
Your dumpster will be delivered on your scheduled date, once its full call for a switch or a final pick up and we haul it away. It's as Easy as 1 - 2 - 3!
Dumpster Rental Sizes and Approximate Dumpster Capacity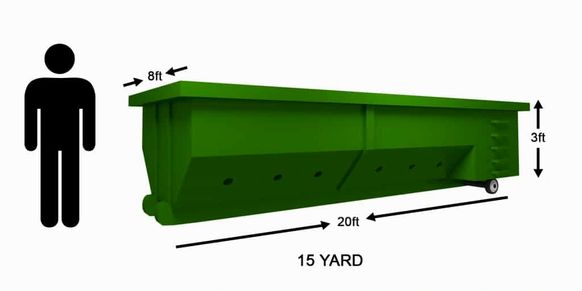 15 Yard Dumpster

Our 15 yard dumpsters are great For Small Jobs, this dumpster is Approximately 3-4 Pick up truck loads, Large enough for a small clean up, light demolition, construction debris or garage clean out but not big enough for a remodeling or roofing job. Ok, for residential or commercial use.
Get Dumpster Size and Pricing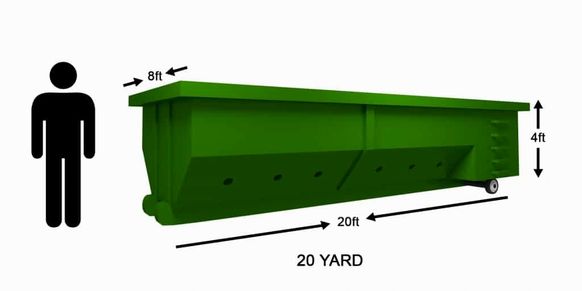 20 Yard Dumpster

Our 20 Yard Dumpsters are Our MOST popular size, Big enough to handle most remodeling, roofing, and yard clean up projects. Approximately 5-7 pick up truck loads. Great for construction, light demolition, a full garage clean out, large junk removal or foreclosure clean out. Our most popular Dumpster Size. Ok for residential or commercial use
Roll Off Dumpster Rental Pricing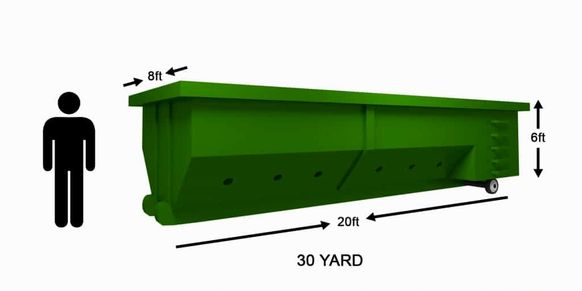 30 Yard Dumpster

Our 30 yard dumpsters are great for contractors doing multiple room remodels, convenient for large scale clean-outs, and can easily accommodate demolition and construction debris. Our Dumpster Rentals make any job easy and convenient. Approximately 7-9 pick up truck loads. Best for Commercial use.
MOST Popular Dumpster size
Dumpster Rentals - Same Day & Next Day
Dumpster Rental Service Areas
We Offer Dumpster Rental in Tampa and Surrounding Areas. We service all of Hillsborough County, Florida, be sure to view all of our Locations. Our locations include: Dumpsters Tampa, Dumpster rental Brandon, Dumpster rental Lithia FL, Ruskin, Apollo Beach, Valrico, Plant City, Seffner, Riverview, Wimauma, South Tampa, Gibsonton, Lutz and more. If you're not sure, give us a call.

How much does it cost to rent a Dumpster?

Dumpster Rental pricing varies from city to city. They range from $299 - $700 In the Tampa Bay Area. Pricing will depend on what materials you will be placing in the Dumpster and how much weight will be loaded. Most Dumpsters will come with some tonnage included, for instance 2 tons or 3 tons included in the pricing. Give us a call Today To get pricing and to schedule Dumpster service.
There are Fees To avoid when renting a dumpster, renting a dumpster you will assure that you avoid unnecessary fees.

What Type of Dumpsters do you offer?

We offer Roll off Dumpsters for Construction, Roofing, Storm Clean up, Hurricanes, Landscaping, Junk removal, household Clean up, Foreclosure clean outs and much more. We carry different sizes of Dumpster rentals such as 15 yard, 20 yard and 30 yard dumpsters. We also offer Curbside service, where we drive to your location and wait curbside while you load your materials. No matter the Job we have the right dumpster rental for you.

Contractors and Dumpster Rental

We understand the pain points on the job site. We know you need service when you call, and we also understand that time is paramount. Thats why we offer fast and reliable Dumpster service. When you call, we schedule a timely service call for switches, delivery and Termination of service. We can usually service same day and in some instances next day, just be sure to call for service before 11 am for same day service.

Junk Removal Dumpster

Do you have Junk that you need gone? We will deliver a Bin to your work site or home, you load up your junk and we will haul it away. Our Roll Off Dumpsters are clean and have easy open doors, so its a breeze to load up your junk.

Once the dumpster rental is filled to the rim, give us a call and you have several options. You can get a "switch", where we will drop a new empty Dumpster and haul away the full one OR we can just haul away the full one and your service is complete.

It really is that easy!

We all know how easy and effortless it is to accumulate piles of Junk, unwanted items, and Trash. That's the problem, the solution, an Empty Dumpster. It doesn't have to be difficult to get rid of all the "stuff". Rent a Dumpster from us and get rid of all the "stuff" easily and quickly. We have Affordable Dumpster Rentals for every Job big or small.

Benefits of choosing CFL Dumpsters

If you're a Contractor, a roofer, someone remodeling a home or a homeowner wanting to declutter and get rid of junk, a dumpster is a must on the job site. We Understand that having an empty Container on site makes it fast and efficient to get rid of debris and job site waste.

- Reliable

We also know that the "big" guys drop the ball more often than not when it comes to switches and terminations. Get Fast and Reliable Dumpster Rental service with CFL.

- Fast

As a local family owned dumpster rental company we can service our dumpsters more often and sooner than the large Dumpster Service companies.

- Locally Owned, No brokers

We take pride in the fact that we can service our Dumpster customers more efficiently and more often than a larger Dumpster company. When you call, you will get a live person rather than an automated system.


We do our very best to service our Dumpster Rental clients same day and next day. If you call us before 11am we can usually get out to your job site the same day, or switch out full dumpsters for an new empty dumpster. If we cannot get to you on the day that you call we will service you the very next day. Just give us a call and we can help you schedule service at a time that is most convenient for you. We also offer Emergency Dumpster Services, we can offer after hours dumpster services. Our Dumpster Rental Pricing is competitive, straight forward and we have something for all size projects.
Still not sure if, Is it worth it to rent a dumpster?

Give us a shot, you wont be disappointed. Be sure to Read our Frequently Asked Questions.

Not sure on the difference between a Dumpster and a roll off dumpster? Read our Article on The difference between a dumpster and a roll off dumpster.

Central Florida Dumpsters - CFL Dumpsters LLC


Dumpster Rental Service Locations:
Dumpster Rental Tampa Fl
Dumpster Rental Brandon, Fl
Dumpster Rental Riverview, Fl
Dumpster Rental Seffner, Fl
Dumpster Rental Gibsonton, Fl
Dumpster Rental Lithia, Fl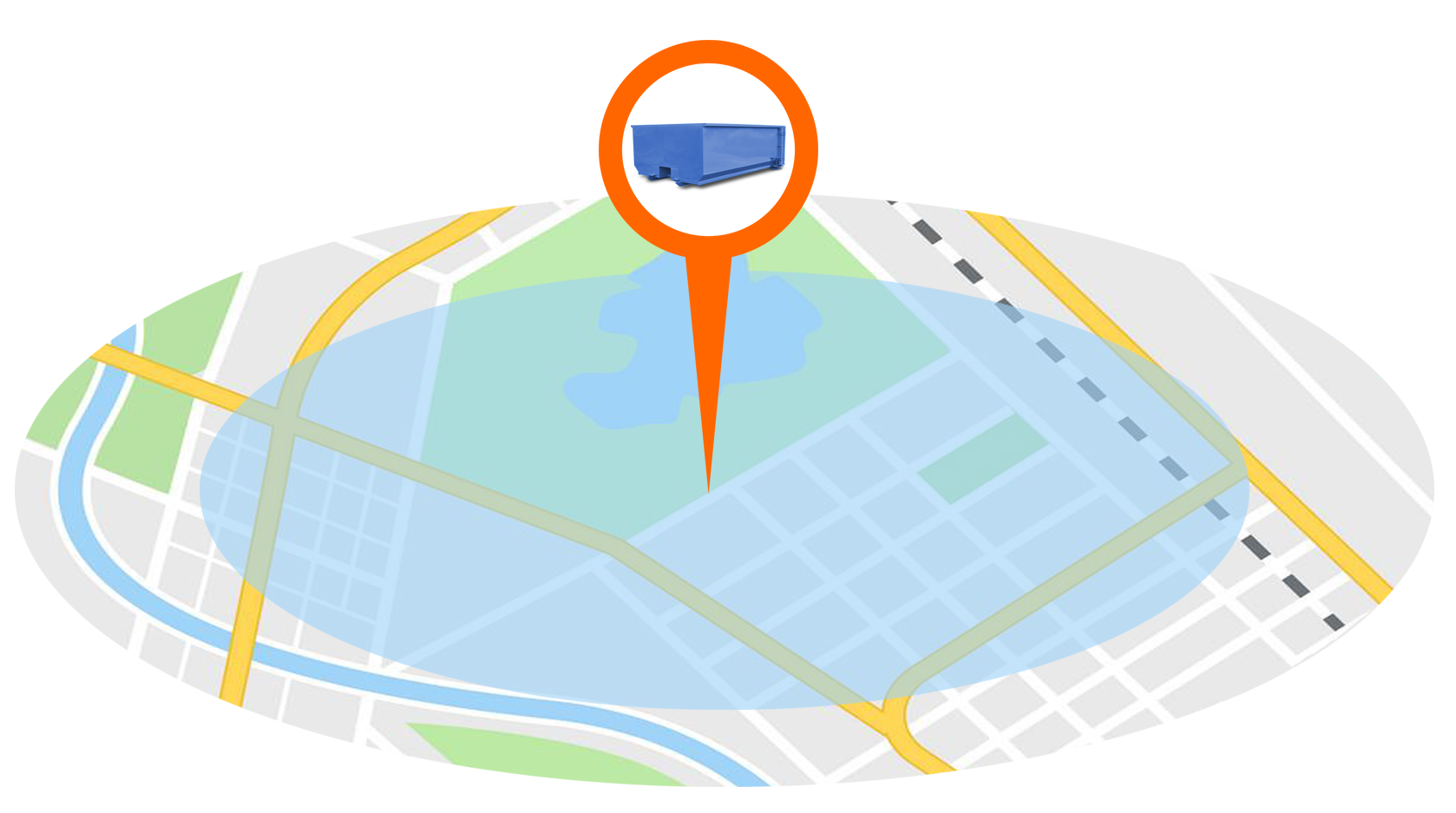 CFL Dumpsters provides dumpster rentals to Brandon, Tampa, Riverview, Ruskin, Seffner, Lithia, Gibsonton, Valrico, Plant city, and all of Hillsborough county.
Reserve a Dumpster Rental Now