Dumpster Rental Gibsonton, Fl | CFL Dumpsters
Dumpster Rental Services Gibsonton, Fl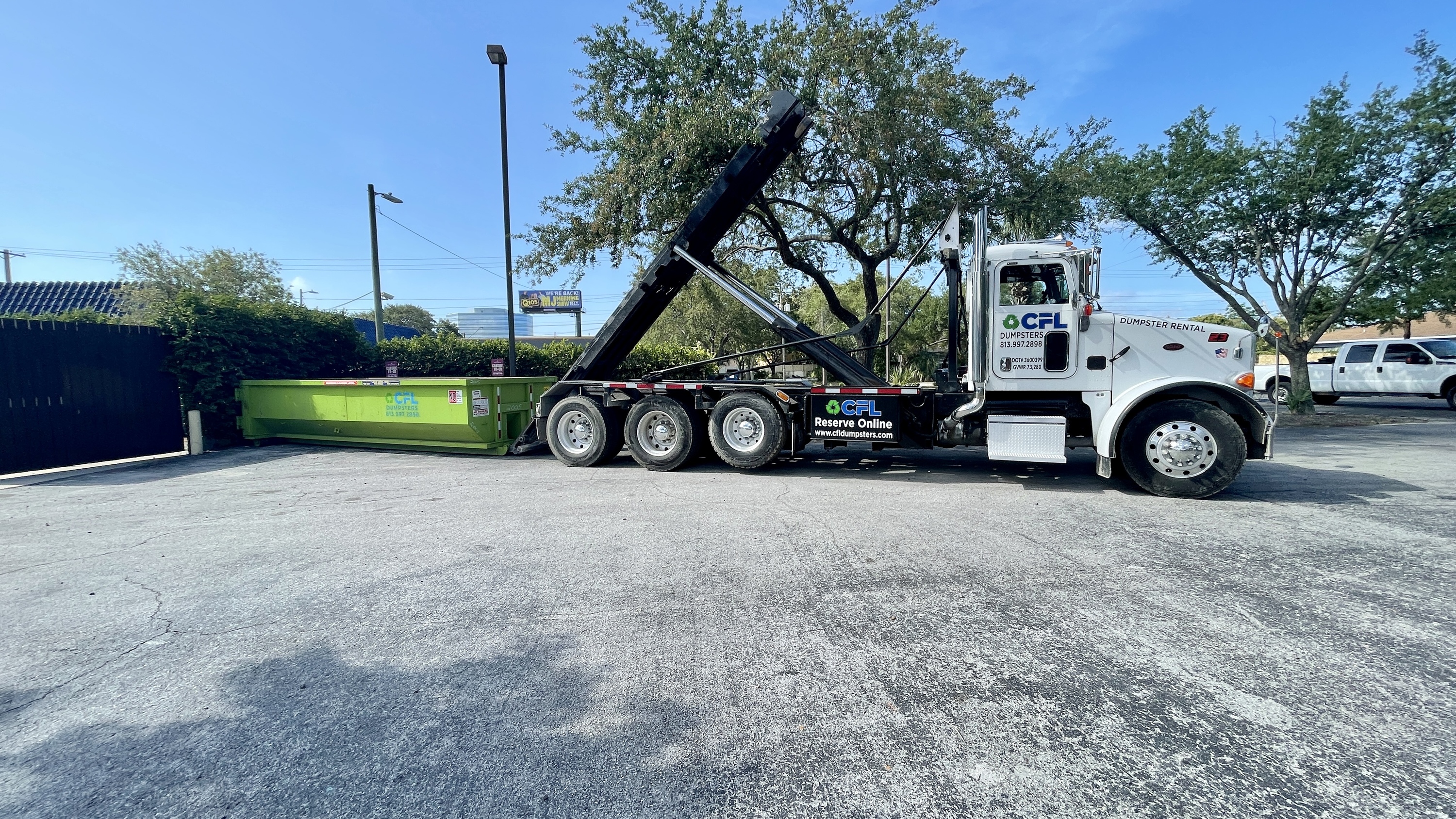 Roll Off Dumpster Rental Services, Gibsonton Fl
Dumpster Rental, Gibsonton, FL
We offer Roll off Dumpster Services to Residential Customers, small, and big businesses and construction companies in Gibsonton, Fl. CFL Dumpsters offers a variety of roll-off containers for you. We serve office buildings, retail stores, schools, restaurants, hotel chains, apartment complexes, as well as Residential Homes. Simply give us a call at (813) 997-2898, and we'll deliver the Dumpster to the location of your choice. Then, once you fill it up, call us again, and we'll pick it up... It's that simple!
813-997-2898
Dumpster Rental Benefits for Your Project in Gibsonton, FL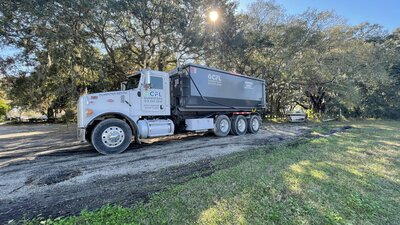 1) Speed:
We have a reputation for our prompt delivery, often providing same-day or next day delivery! Unfortunately, most larger companies can't say the same since their average delivery time is between 3 to 5 days.

2) Fast delivery and pickup:
We Serve all of the Tampa Bay area, such as Gibsonton, Brandon, Valrico, Tampa, Fish hawk, Riverview and more. Check out our service areas here. Keep in mind, with todays ever rising Fuel prices that there may be extra Fuel surcharges depending on how far you are outside of our service areas. Typically there are no fuel charges if you're within 15 miles of our Yard.

3) Dumpster type and size variety:
We offer many dumpster sizes and types, including 15-yard, 20-yard, 30-yard, and 40-yard roll off dumpsters, as well as construction dumpsters, demolition dumpsters, Concrete Dumpsters, dirt dumpsters, and roofing dumpsters. In addition, we offer other types of dumpster Hauling services, like dirt dumpsters, Roofing and shingles dumpsters, home-renovation dumpsters, drywall dumpsters, and more!
Emergency Services: If you are a chain Store and your freezers have gone down and need dumpster services, please give us a call or see our emergency dumpster services.

4) Reliability:
CFL Dumpsters is family-owned and locally operated. We pride ourselves with the fact that over 72% of our first-time customers become repeat customers! So, if you are looking for a trustworthy company to assist you in your next project, look no further.


Rent Your Roll-off Dumpster and Avoid Hidden Fees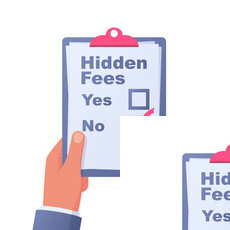 Some well-known dumpster companies will charge you between 15% to 20% on top of the Base price. Why?
A lot of times you are dealing with a middle-man, a broker, or they set up their contracts in ways that initially seem cheaper, but you end up paying more for dump fees, travel charges, or hidden surcharges.

At CFL Dumpsters, you will find we offer straightforward prices with no hidden fees. We work hard to keep costs low and the standard of service high.

What you see is what you get! Give us a call Today to schedule your Dumpster rental.
Order Your Dirt Dumpster in Gibsonton, FL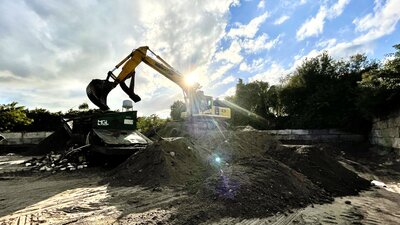 Rent a roll-off dumpster for your construction project, landscaping project... Or any other job that requires large amounts of dirt to be removed. We typically work with construction companies, residential DIYers, and excavation crews in Hillsborough County, including Gibsonton, Tampa, Riverview and neighboring cities. As long as it is "clean" Dirt and there is no trash mixed in, it is just the haul rate. We can handle multiple loads a day or just one load, it's up to you. Dirt dumpsters are great for several jobs, including grading, drilling, landscaping, excavations, pools, or digging foundations. The size of the container depends on the amount of debris you want to get rid of.
How much does a cubic yard of dirt weigh?
A cubic yard of Dirt weighs approximately 1,400 to 2,400 Pounds Dry. If the soil is wet or packed, this can go as high as 2,400 to 2,800 pounds. Because of the weight, we can only haul 15 to 20 yards of dirt at a time. Therefore, a 15 or 20 yard dumpster is the largest container we can use for dirt safely. If you are unsure, a member of our team will gladly help you!
Rent Commercial Construction Dumpsters
Increase the Productivity of your project with regular container swaps. For large commercial construction projects with large amounts of debris, it's often wise to set aside space for multiple dumpsters. We are able to swap multiple containers daily, so your project can move along smoothly. Having multiple containers prevents overfilling and keeps the debris separated, reducing your costs at the landfill.
Rent a Residential Dumpster - Driveway Safe Dumpsters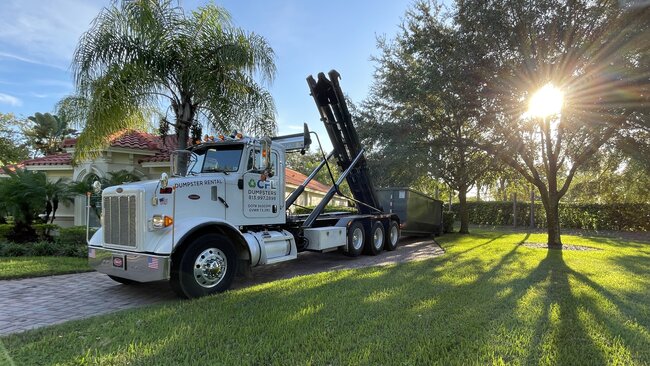 It is not uncommon for haulers to de-prioritize residential jobs, construction or junk clean out jobs and serve larger commercial clients first, often resulting in limited supply or a staff shortage to serve residential customers.

This causes significant loss of time and increases time and costs for you, your family, and your business.

For that reason, at CFL Dumpsters, we have a large number of dumpsters ready for delivery in Gibsonton, Tampa, Brandon, Riverview and the surrounding areas. Including a dedicated team, on-site and off-site, to serve you.
Gibsonton, FL, Residential Projects: How to Avoid Property Damage when renting a dumpster.

If you plan to rent a dumpster for home renovation or other residential projects:
The first thing you want to do is decide where you want to place the dumpster, You will need 40 feet in length, 9 feet in width and at least 15 feet in overhead clearance to place the dumpster.

What are the dimensions of a dumpster?
Each dumpster has the same "foot print", which is 21 feet long x 8.5 feet wide and the sides start at 4 feet tall but get taller the bigger you go.
For instance, a 20 yard has 4 foot tall sides, and a 30 yard dumpster has 6 foot tall sides.
A 15 yard dumpster is shorter; the length is 16 feet long x 8.5 wide and 4 foot tall.
Be sure you have plenty of clearance for the truck to safely place the dumpster in the preferred location.

The second thing is to work with a reliable hauler that can place the dumpster where you want it. Our Business model focuses on Reliability, Speed and high quality of service. Unfortunately, some haulers will not use their best judgment when dropping dumpsters, which is often reflected in their online reviews. Our Drivers are highly trained and skilled so not to damage your pavers or concrete. Our trucks and equipment are capable of setting down the Dumpsters gently and picking them up without dragging your pavers or concrete driveway.

Every delivery and pick up is treated with care.

On that note, we are proud to say that almost all of our reviews, are 5-star reviews. With CFL Dumpsters, you get fast and reliable service every time!



How to Load A Roll-off Dumpster Correctly

To ensure safety and efficiency when loading your roll off dumpster, you should:

1) Calculate how much debris you have
Before loading a roll-off, you must first calculate how much debris you need to get rid of. Our team can help you with that. You can easily approximate how much debris you have by listing your bulk items, and square footage. There is a quick formula you can use to estimate, obviously this won't be perfect but it will be close.

Dumpster Debris Estimation Formula: ( Length (ft) x Width (ft) x Height (ft) x 1/3) / 27
Multiple the length in feet by the width in feet by the height in feet then multiple by 1/3 and divide by 27. This should come remarkably close to how much debris you will have to throw away in your dumpster.

2) Break all items down
Before tossing an item in the container, make sure to break it into smaller pieces. This helps in the efficient loading of the dumpster. The majority of dumpsters have a lot of open air, most folks just toss the items in the dumpster and this leaves a lot of unused space left in the dumpster. To maximize the amount of debris you can load into a dumpster break everything down into smaller pieces. This also makes it easier for you or your laborers to handle the material.

3) Start with the bottom
Place the largest most bulky items in first, so the settle and give you a stable base at the bottom of the dumpster. Then stack everything on top or around these larger heavier items with smaller items.

4) Leave no gaps
The next step is to fill all gaps. You don't want to work too quickly and move too fast when loading a dumpster. Instead, fill the dumpster wisely and take advantage of every gap and space. This is efficient for both your cost and time. This will also lead to less dumpsters you will need to rent.

5) Keep an eye on the line
Please don't fill the dumpster above the top fill line. This is for safety reasons. We must be able to load and haul the dumpster down the road without anything sliding or falling out while en route to the dump. If the dumpster is over loaded and above the top fill line, even though the dumpster is trapped, items can and will slide out. There is a red "top fill" line on every dumpster, don't load any debris above this line.

6) Evenly distribute the weight
Next, always keep the debris weight equally distributed throughout the dumpster. Do this to prevent the debris from shifting around during loading or transportation. Also it is safer to haul the dumpster when the weight is evenly distributed throughout the roll-off container. Avoid placing all of the weight to one end or the other, if you do not have enough debris to fill the can load from the front of the dumpster first, and work your way back to the door. Also loading the center of the dumpster is helpful, but only if you do not have enough debris to fill the roll off dumpster.

Follow these rules to maximize space and ensure safe transportation and avoid dry run fees.



Do I Need a Permit to Have a Dumpster in My Driveway? HOA FAQ's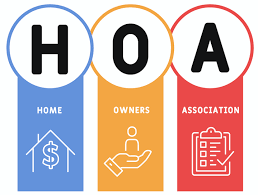 Typically No, Permits are not required when the dumpster is placed on public property, such as public streets and some sidewalks. However, you don't need a permit when you place your roll-off on privately owned land or your driveway. Sometimes, if you have an HOA, you may need HOA approval, but in most cases our customers don't run into issues.

The most common Rules to observe when dealing with Home owners associations are the following:

Stay away from the street:
Place you dumpster rental in your driveway or on your property. Keep away from dropping the dumpster in the street.

Contact and notify your HOA:
Contact your HOA and notify them you will be renting a dumpster and placing it in your driveway. They will give you guidelines to follow or an HOA permit for the dates you plan to have the dumpster present on your property. Most HOA's are happy to know that their residents are improving their home, most HOA's will work with you.

Just communicate your intentions early and often.

Be mindful of the size of your dumpster rental:
A 40 yard Roll off container is very large, and would definitely be an eye sore in a residential area. Unless you have acreage, it would be best to stick to smaller roll off dumpsters for your residential projects.

15 yard, 20 yard and even a 30 yard dumpster would fit easily in a driveway and are the most common sizes for residential projects.

Again, as long as you can keep it away from the street and you communicate with your HOA there shouldn't be an issue renting a dumpster.
Prohibited Dumpster Items
We accept non-hazardous solid waste only, such as construction debris, household junk, metal, wood, plastics, etc.
Charging per item and a special dump site fee may apply for the following items.

Call (813) 997-2898, check your service agreement we will email you before throwing them away if you are unsure.

- Tires
- Car Batteries
- Stumps
- Railroad Ties
- Telephone Poles
- Electrical Poles
- Wet Concrete
- Tar and Tar Buckets
- Wet Mortar
- Paint & Lacquers
- Oils
- Asbestos
- Medical Waste
- Fuels
- Inks & Resins
- Industrial Drums
- Food Waste/Garbage
- Adhesives
- Refrigerants
- Contaminated Soils & Absorbents
- Pressure treated wood (we do accept but notify us ahead of time)


Dumpster Rental Services | Gibsonton, FL | CFL Dumpsters

Renting a dumpster is not a stressful task unless something goes wrong. Minimize the downside with CFL Dumpster and Fast, reliable service every time.

Do you need help or have questions? Call us at (813) 997-2898